Hello everyone!
We hope this newsletter finds you enjoying what the long summer days have to offer and that you've been able to get out and photograph the fruits of summer. Since our last newsletter, we've had a few adventures and downtime at home. The start of June saw us spending time at home working on business items and projects. I've still been working on my 365 project and hope to have that up to date on my website soon. David has been hard at work on exciting new endeavors over on NPN (Nature Photographer's Network), so head over and check out what's new!
​
We spent some time hiking and exploring around home. I (Jennifer) have particularly enjoyed exploring closer to home. I've taken some photographs that excited me; most were a few miles from home or in our backyard! It's been very eye-opening to wander with my camera and photograph subjects I usually don't photograph. We've also been using our new camera systems, and it's been exciting to hike with much lighter loads!
​
We were excited to hit the road in mid-June to head north to Wyoming for our Teton workshop. We were extremely grateful for the weather conditions we had during the workshop. We had a wonderful group of attendees who were treated to everything from moody, clearing storms to clear skies and one of the best sunsets we have ever seen! We spent time with grand landscapes and took time to slow down and appreciate the smaller details in the landscape. After the Tetons, we were able to snag a campsite up in Yellowstone for a few days, so we extended our trip so we could spend some time in the park. The park had just recently opened up after being closed from the horrible flooding a few weeks prior. The first few days we were there, they implemented an entry system to ensure the park and resources were not overwhelmed. This cut the tourist population in half, and we had an enjoyable experience exploring the park during those days. We ventured out to photograph a few more things for our Yellowstone book and spent time under the night sky with our cameras. We are excited about our two workshops up there in the coming months. Our Yellowstone small scenes workshop is sold out, but we have a couple of openings for our Yellowstone night photography workshop in August! (see below for more info!)
​
We came home from a cooler Yellowstone to a very hot Denver. But, we also came home to an exciting package! We were thrilled to finally see what our LensWork Monograph book looks like, as they had shipped while we were up north. It was a wonderful experience to open up the box and see and feel our books. We are so grateful to have had that opportunity; they came out beautifully! If you're interested in purchasing a book, see below for more details!
David and I are back to work now that we're home, and we're hoping we can escape into the Colorado mountains a bit before we head back out on the road in mid-August! In the meantime, happy photographing and take time to smell (and photograph!) the flowers!
​
Until next month,
Jennifer and David
---
Reverence: Death Valley - A LensWork Monograph
We are thrilled to announce our monograph published by LensWork Magazine! We were humbled and honored to be selected by Brooks Jensen for publication in this prestigious publication. We are so excited to see images in this book from a place that means so much to us and to share our love of Death Valley with the world. We have a limited number of signed editions on our website. Get them while they last!
​
Workshop Openings
Yellowstone Night Workshop - August 25-28, 2022
This is your last chance to sign up for this workshop, as we will be closing registration on July 26th! Yellowstone can be busy in the summer, but at night you often have the park to yourself. Join us for this unique opportunity to photograph one of the darkest locations in the US. Here's a recent photo from one of the locations we will be visiting below. One thing we'll teach and demonstrate (as you see here in this photo of the Lower Falls) is the technique of blending long exposures to create a clean and natural-looking foreground. We will cover other techniques and tricks to set you up to be a productive and successful night photographer! Whether you're a beginner or an experienced night photographer doesn't matter. Everyone will walk away with beautiful images from a special, wild landscape under the stars. Learn more...​
Here are some testimonials from our recent Moab night workshop:
David and Jennifer are extraordinarily good workshop leaders. They are knowledgeable, kind, and patient. I've taken two workshops from them and have learned so much. I would recommend them to anyone interested in photography and I hope to take another workshop with them in the future. ~Doreen
I had a great time on the Moab Night Photography workshop! David and Jennifer were great workshop leaders! In addition to being incredible artists and great educators, they were both very kind and patient in their approach. I also appreciated the love and care both have for the natural environments we found ourselves photographing during the workshop. ~Jason
Zion Narrows - October 31st thru November 3, 2022
The Narrows is an incredible experience that you will never forget. One day is not enough time to photograph all the Narrows offers, so we spend two days exploring this phenomenal slot canyon in Zion National Park. Because of the extensive time we've spent photographing and exploring the narrows over many years, we have the timing of the elusive glow down pat so that you can see and photograph the narrows at their best! The price includes all the gear you need (dry pants, canyoneering boots, walking stick) to explore the canyon comfortably. This is your last chance to join us in the Narrows for a while, as we will not be offering this workshop next year. Learn more...​
And some testimonials from our recent Tetons workshop:
Having attended many photo workshops, David and Jennifer provided a First Class experience. I was impressed with the Pre and Post information we received. In the field, David and Jennifer helped us with composition and camera settings to best deal with the difficult dynamic ranges of sunrise and sunset images, and taking us to the ideal locations to take advantage of the lighting. In the afternoons, David educated us on his editing workflow using Lightroom and Photoshop. This was Marilyn's first photo workshop. She was thrilled with her first Milky Way image. She really improved her camera skills with your mentoring. Thanks for a wonderful experience getting us to the locations. helping us with composition. camera setting. using ND filters and finally how to edit our images with Lightroom and Photoshop. Looking forward to attending your Photo Workshops in the future. You guys are the Best. ~Ernie and Marilyn
David & Jennifer's workshops are the best! They are intimately familiar with the locations they choose for their workshops. They are flexible and can tailor the workshop schedule to the group's interests (and changing weather conditions) to maximize your experience. They are (no surprise) great photographers and educators. They are hands-on and always available to make suggestions and answer questions in the field. The classroom instruction is well organized and packed with information. No matter your skill level, you will leave their workshops a much better photographer!! ~Tim
Have your Images Critiqued by Alex Noriega on NPN
Our friend Alex Noriega is our special guest on NPN this week; he will give members critiques based on the theme of Intimate Landscapes. Join today!​
​
Items of Interest
Beyond Flowers: Finding New Opportunities in the Garden and in Nature
Out of Chicago is hosting a free webinar presented by Sarah Marino and Anne Belmont tomorrow! Register Here.
Is Nature Photography Considered Art?
Matt Payne wrote a thought-provoking article on NPN discussing whether nature photography should be considered art. What are your thoughts on this subject?
Adjusting for the Blues
Colleen Miniuk shares a deeply personal subject of depression and how photography has helped her rise out of the depths. Read more...​
On the Side
Michael Frye shares a set of stunning images from his raft trip inside the Grand Canyon, where he explored many side canyons. I've never been so inspired to take a raft trip after seeing these! Read more...​
​
Recent Images from Workshop Clients
We recently held our Grand Tetons workshop with a talented group of photographers; it was a fantastic time filled with dynamic weather conditions, tons of photography, and lots of laughs. Below is a selection of images they created during the workshop.
​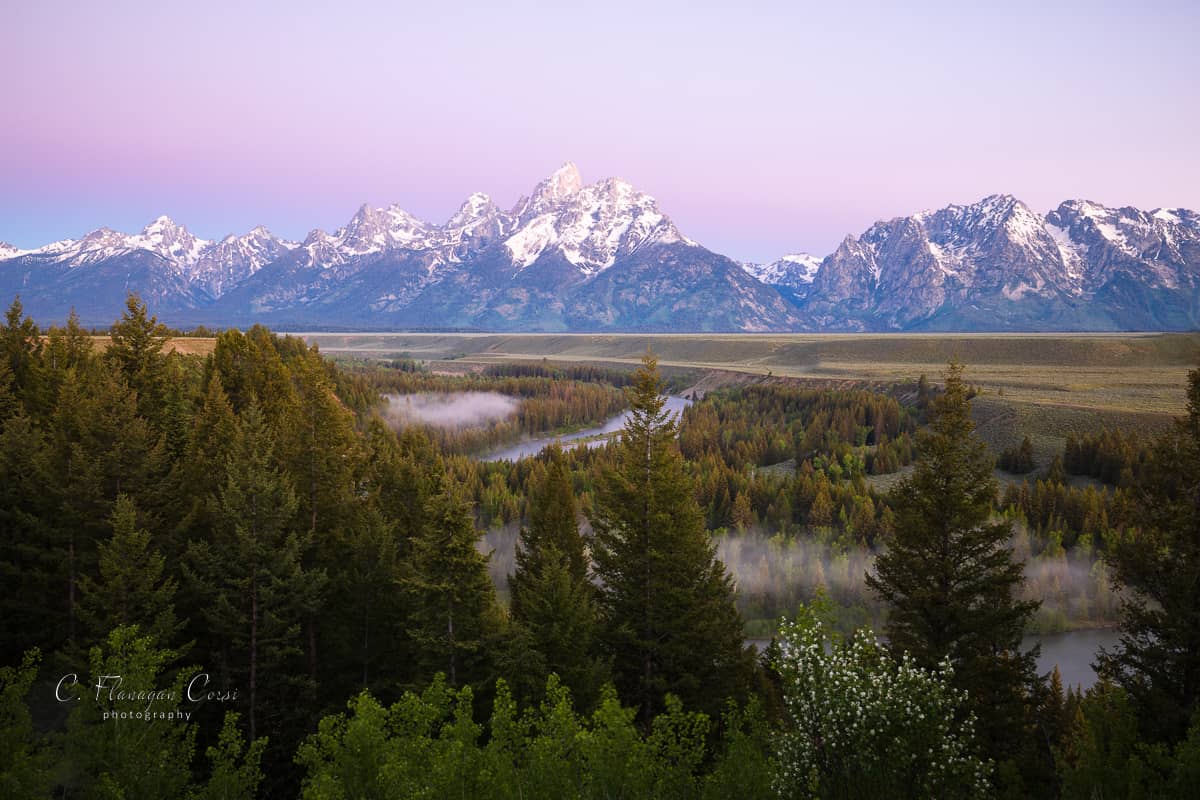 ​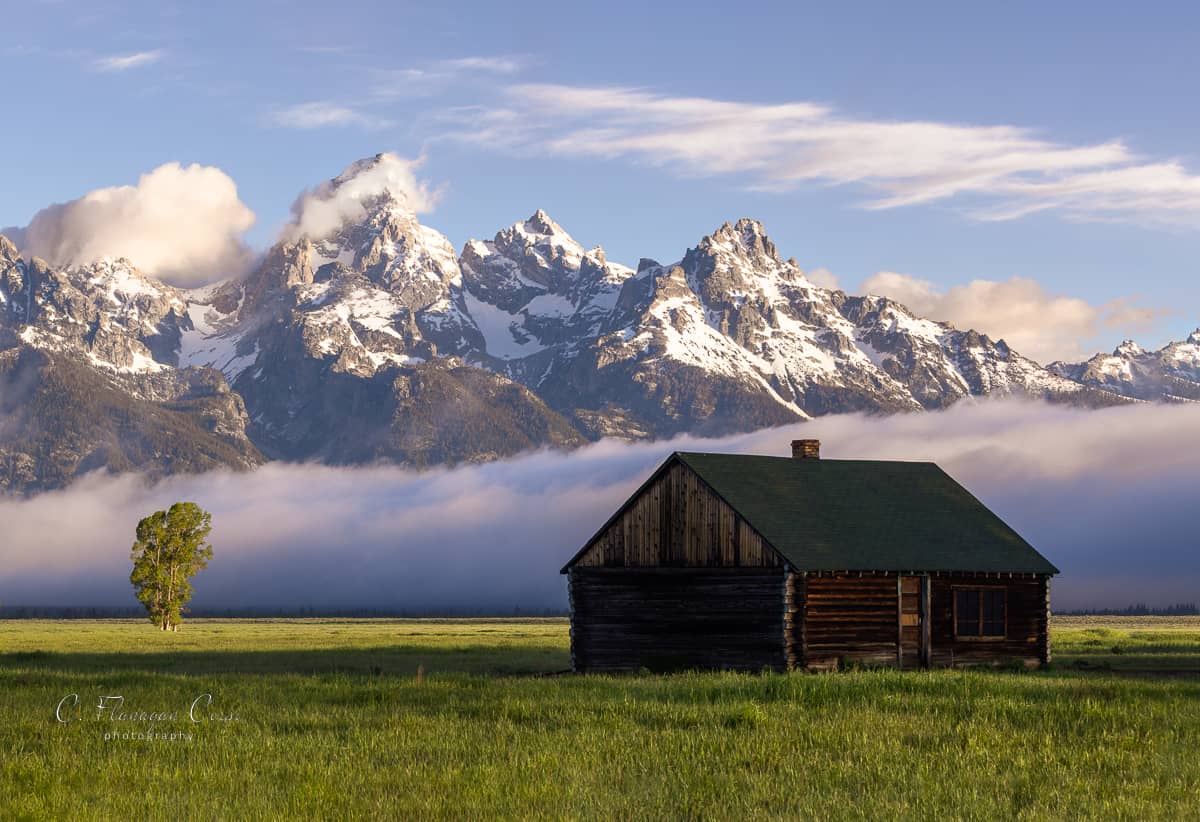 ​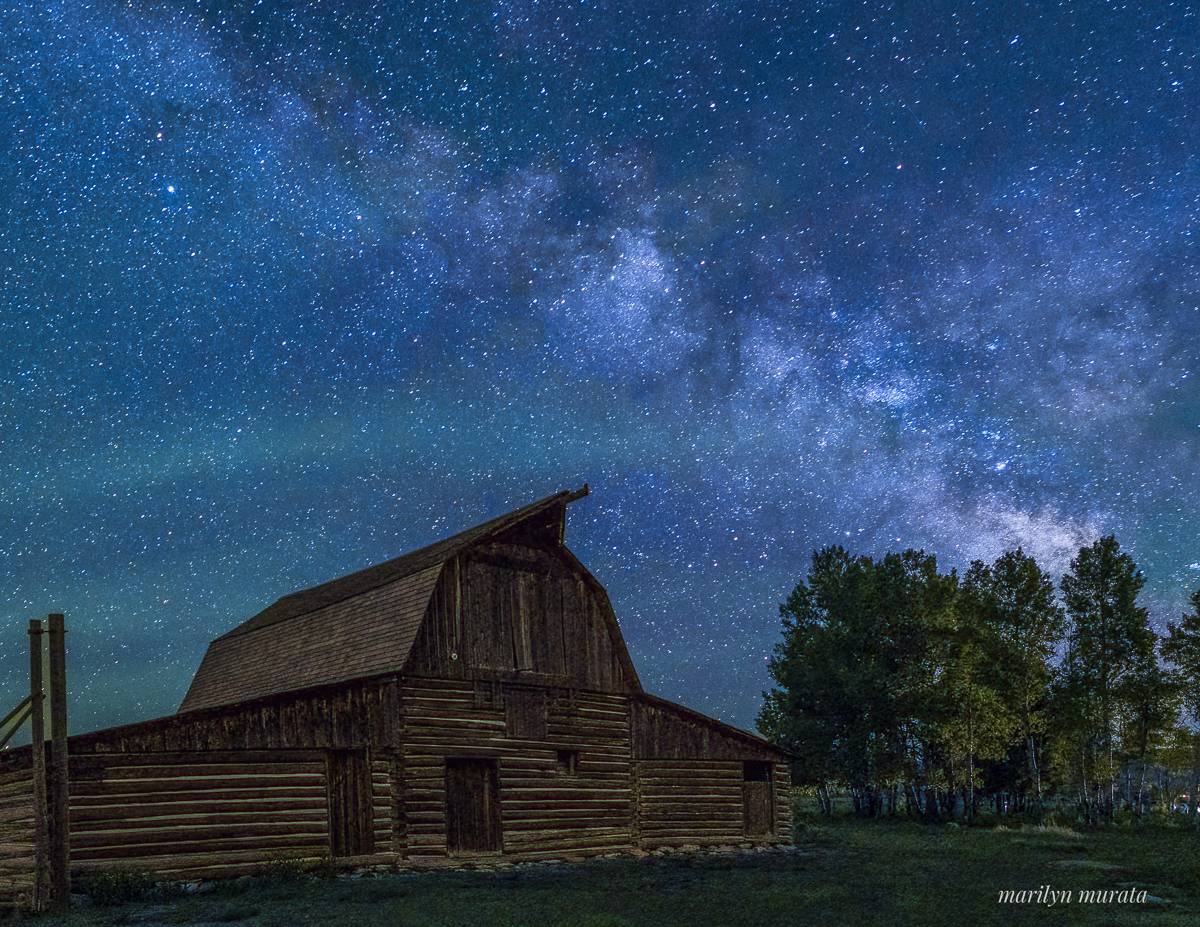 ​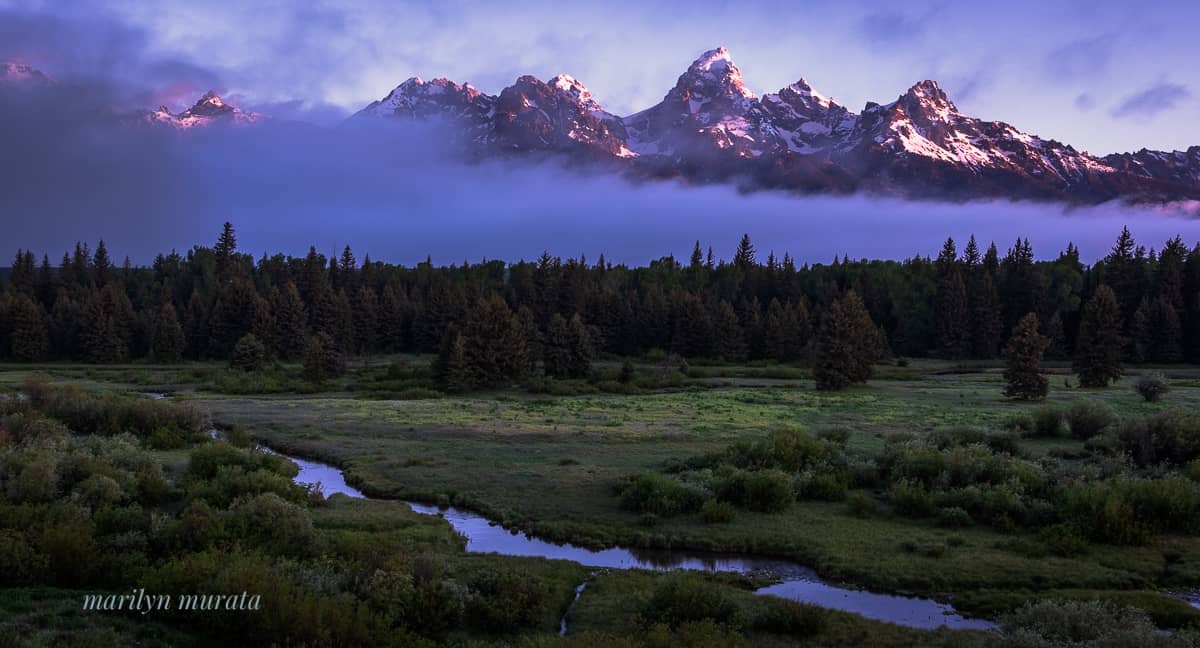 ​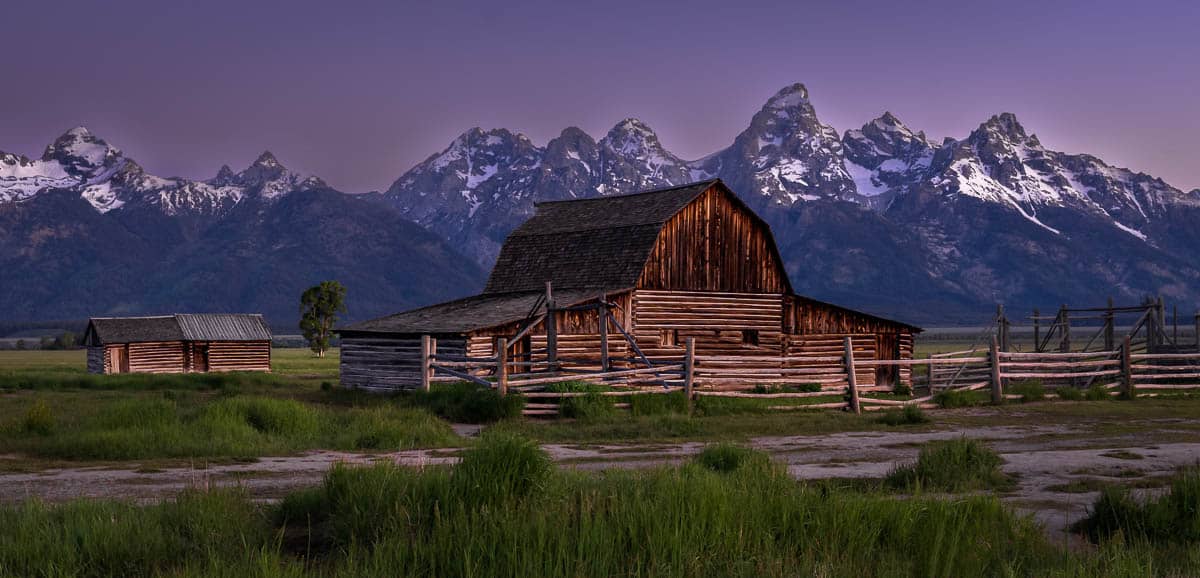 ​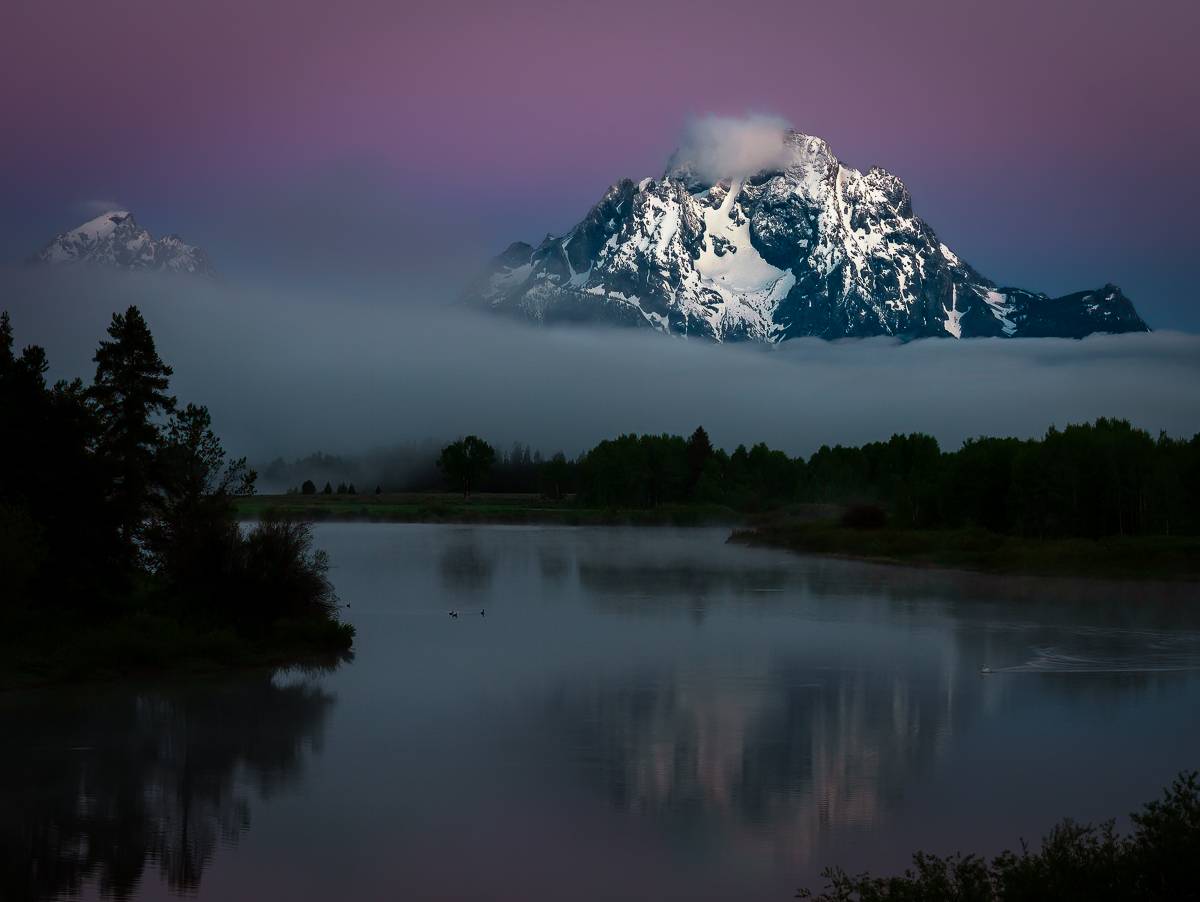 Best,
David and Jennifer
​
​Click here to opt-out of our newsletter but remain on our mailing list.​